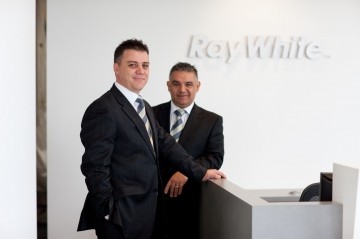 Ray White Epping – Our Difference
One Stop Shop:Ray White Epping is a one stop shop with the largest team and database, that offers the most unique mix of real estate related services and solutions in Melbourne's dynamic outer north. This provides our clients with an option across all markets as well as transaction ease.
Largest team:Ray White Epping has the largest team of 30 staff servicing Real Estate in the outer Northern suburbs with the added backing of the largest referral network of 1000 offices throughout Australia. This increases the number of buyers looking at your property which in turn increases competition to achieve you the highest possible price in the least amount of time.
Largest database: We pride ourselves in maintaining one of the largest databases in our market courtesy of a full time database manager. This is another tool we use to closely target and match buyers for your property.
Our services include:

Residential Sales:we achieve excellent results in our marketplaces: Epping, Lalor, Thomastown, Mill Park, South Morang, Doreen, Mernda and Wollert.

House and Land Packages:we are skilled in off-the-plan sales and specialise in the sale of homes in new residential divisions. We have a dedicated sales team stationed at VicUrban's Aurora development (Tues-Sun).
Commercial Sales:Co-directors Danny Zanella and Jerry Papaluca will be your direct point of contact for Commercial Sales. They are experienced as developers of the first privately owned development of prime land on the High Street Commercial Hub. Ray White Epping is a landmark multi-office commercial development, a first in that precinct. They also have many years of experience assisting developers in the local area.

Leasing (commercial):Ray White Epping has a dedicated Commercial Property Leasing Manager specialised in requirements unique to this sector. The office is geared to service the significant commercial growth that's anticipated in the City of Whittlesea.

Special Projects & Developments – we specialise in the marketing and sale of unit and apartment developments and land subdivisions on behalf of developers.

Property management (residential) : – we have a team of experienced Property Managers who are also fully licensed agents, supported by assistants and administration backup, dedicated to the management and growth of your investment. Should you wish to sell your investment property, our Property Managers and Sales Team work together to facilitate a seamless transition. We have the capability to source new rental options for tenants.

In-room auction option: unique to our marketplace is the option of having your auction take place in premium quality in-room facilities at our state-of-the-art offices on High Street with the latest technologies to showcase properties, land and developments to best advantage.
Finance: There is the convenience of an on-site Loan Market office to assist you in obtaining the most competitive rates.

Insurance: Ray White Insurance can be accessed on-line or via telephone 1800 221 773 to provide fast, obligation insurance quotes, whatever your cover needs.
Click here for further information
Concierge: Is a free service for sellers or purchasers to take the stress out of moving out of one property and into another and includes: 30 days free home and contents insurance on your next property purchase and connection to utilities and telecommunications.
Click here for further information